Changsha Deligreen Power Co.,ltd
Brand story
Mandy Chou was born in a beautiful village where has green trees around and clean air.
One day when She was eight, she had a chance to go to the city and found very different scenery.
The sky is not as blue as she imagine but always in gray because the air is seriously polluted.
One of the reason is automobile exhaust emission.
She wish to see blue sky and cleaner air in the city like my hometown.
This wish has planted into my heart since she was a little girl.
So she devoted herself into "electric"industry and created the company.
She hope the wolrd was driven by more green energy.
That's why "Deligreen" was born.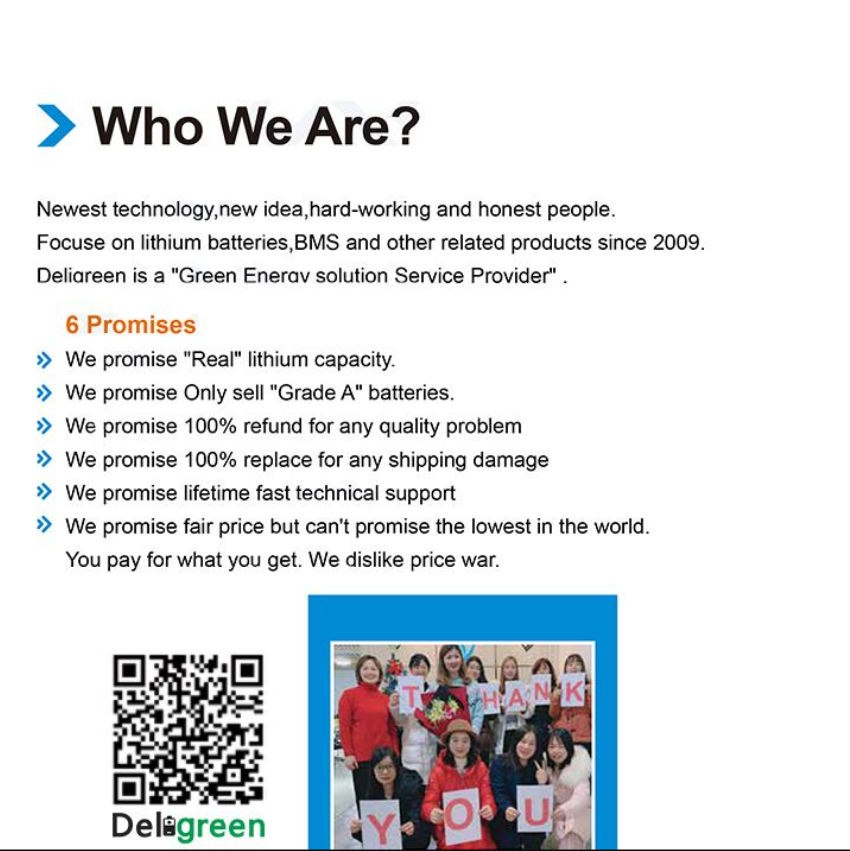 Company Name:
Changsha Deligreen Power Co.,ltd